Address
Via Pitagora, 2
Casnate con Bernate
(CO) 22070 - Italia
P. IVA IT09295970967

Tailor-made
Solutions
Through innovative design, professional installation and optimization of high quality solutions we are able to make your space smart and intuitive. Our experience and expertise can be seen in every detail.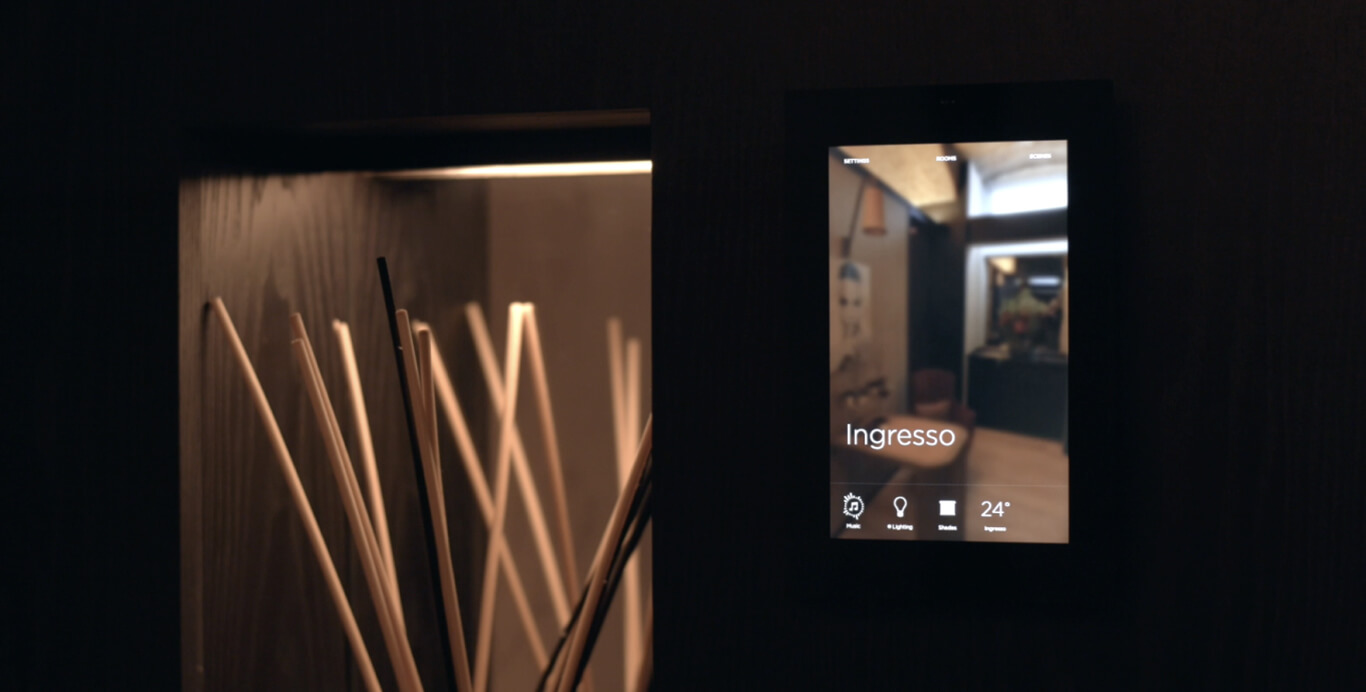 Flexibility & Customization
We use an agile working methodology that can meet the requirements and evolution of the project. We believe that technology should be useful, simple and exciting.

Our systems become part of people's everyday lives, adhering seamlessly to their lifestyles. Whether it's simplifying remote control or integrating audio-video solutions for entertainment, our solutions are custom-designed to give you a real technological edge.
Integrated Control
From the simplest functions to the programming of customised scenarios and the supervision of all systems. We enable you to manage any entertainment, lighting, air conditioning, surveillance and security system through simple and intuitive control interfaces. Thanks to the most advanced technologies, we improve the liveability of the environment in varying internal and external conditions, achieving maximum comfort and the best possible energy efficiency.
Invisible technology
Design and elegance set us apart in the world. We use effective technologies that can disappear completely, without interfering with the most luxurious furnishings. Speakers with planar diffusion hidden and shaved into the ceilings, audio transducers and dsp processors that allow materials such as plasterboard, glass, wood or wall furniture to sound, automations that make the TVs appear only when they are used, mirrors that magically transform themselves into patterns... Plenty of room for imagination and creativity with total respect for design.
Lighting technology
In consultation with architects and clients we can also provide customised lighting design and luminaire services, from monochromatic to innovative Tunable White or DimToWarm lighting technologies, integrated and controlled by our systems.
Lighting Control
Every lighting point in your home can be controlled by professional and reliable lighting control systems using apps, remote controls and touchscreens. We make the best possible use of natural light, coordinating lighting fixtures and motorised curtains. We work with you to devise lighting scenarios and nuances to enhance the ambience. We also create unique, customised control panels in terms of style and finish to meet the wishes of clients and architects.
Thermoregulation
We enable the monitoring of climatic conditions, such as temperature, humidity and CO2 levels, with the possibility of controlling them in each room or globally. Customised programming allows us to manage homes according to changing external conditions or your needs.
Security
We use the most advanced security technology: we integrate video surveillance, intrusion detection and access control systems that can be monitored remotely. The use of special thermal cameras allows us to monitor specific areas and perimeters in detail, with very high sensitivity. We also manage advanced entry control and access to homes with sophisticated fingerprint and facial recognition technologies.
Audio/Video and Multiroom
Easily choose the soundtrack of your life and let the music follow you around the room. We create Audio and Video solutions that will move you with immersive sounds and detailed images, meeting all your needs. Our skills also allow us to offer video solutions with large customised Led Wall screens, and automations to move or hide TVs in the furniture.
Home Cinema
In cooperation with technicians and engineers, we design and build high-profile customised residential cinemas. We also provide the best acoustic treatment solutions, ensuring total cinematic involvement with high standards of sound, vision and acoustic comfort, and meeting Dolby Laboratories requirements. We can provide technical support to your trusted interior designer to ensure the best possible result in your entertainment area.
Latest projects
Villa Ada
Service type
Interior design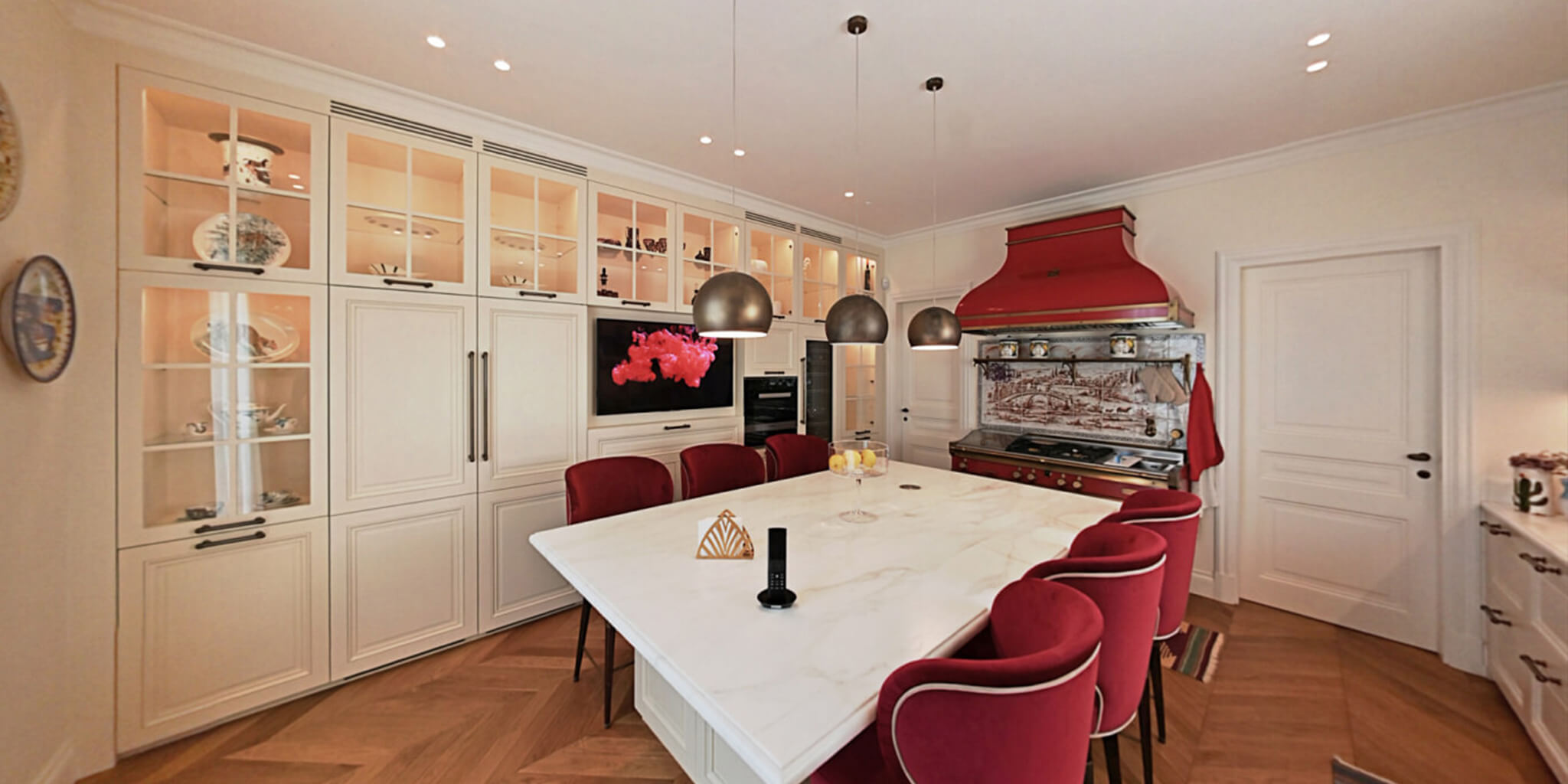 Contact us
Evolve your spaces thanks to advanced and perfectly integrated systems